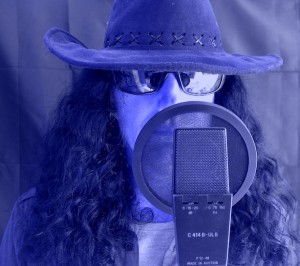 This is the website of New Zealand based musician and audio engineer Tony Koretz. Watch Tony's music videos on youtube as shown below.
If you wish to find downloadable royalty-free instrumental music, or sound effects packs, click the link below to be taken to the Rocksure Soundz website:
Rocksuresoundz Royalty-free Music, Sound Effects Packs and Recording Studio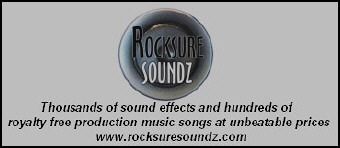 Tony's Music Videos On Youtube
Published June 7th 2022
"Mumma's Good Boy"
Rock song  with video themed around the triumph of attaining to life's higher virtues, over our natural instincts to do wrong.
–
Published July 11, 2019
Paralyzed Planet –
An End Time analysis set to music.
Published on Aug 21, 2016
New World Order – economic collapse, natural disasters & a regime of totalitarian global government to rise from the ashes. Is this a reality that is almost upon us?A catchy rock song by Tony Koretz set to stunning video that shows how this could occur.
Published on Mar 4, 2015
"Free Spirited" is a catchy and uplifting rock song that will set you soaring with the eagles and hawks. Even the musical instruments and vocals appear to be set in the sky. The music has a 70's retro feel to it with chunky guitar riffs and a smooth Hammond organ & Leslie backdrop.
Published on Oct 3, 2014
Exposing the "Order out Of Chaos" that is enveloping the earth, and is setting the stage for A New World Order. Hidden in the shadows, The Illuminati has an evil intent to enslave us all. A powerful song that asks searching questions of YOU the listener! A hard-hitting and thought provoking rock song with an urgent message for NOW!
Uploaded on March 28, 2014
Bound to be controversial, this stunning music video highlights predictions of a coming 'global currency reset,' followed by 'World financial crash,' and the establishing of a new global currency. A powerful rock song set to video. Exposing the plans of the Elite and their NWO agenda. Thought provoking and enticing with outstanding visual effects.
Published on Apr 24, 2012
A "mash-up" style music video for the song "Great To Be Alive" by Tony Koretz. This is the first song released from the album titled "World Gone Mad" due out in mid 2012. The songs are classic 1970's meets 21st century rock. The video was compiled and edited by Hudson Millar. Check out the crazy military tank manoeuvre in the middle…insane!
Uploaded on November 25, 2011
Set to pictures of New Zealand's remarkable and majestic scenery, this instrumental ballad features a soaring melodic electric lead guitar over a rich rhythm section.
Uploaded on May 11, 2006
Rock Music Video – 'If Your Love Was a River' is a catchy up-beat tune with a memorable lick of harmonised guitars, and a chorus that will stick in your head for days.
The song is a story about seeing someone you had once loved, and after a long break from them, and having those feelings rekindled. The reaction then becomes a desire to win them back, and throw oneself full-on into it.